Submit Event for Calendar
Office of Marketing and Communications
Before You Start
Pending review and approval, new events submitted via this form will be featured on the McCoy College of Business calendar. We will forward submissions to other university calendars whenever appropriate.
Using the form linked below, please submit events at least two weeks (14 days) in advance to allow time for review, posting, and promotion.
---
Submit an Event Form
The button below will take you to the McCoy College calendar inside the University Events Calendar system.
Once you've entered the calendar system, you will see a calendar graphic in the upper-right corner. Below that graphic is a rectangular button labeled Submit Event. (See screenshot.) Click that button to open the New Event form.
In the field labeled "Event Type" please select "Department Calendar – On Campus Event."
Throughout the form, please provide as many specific details as possible, and be sure that the contact information is correct.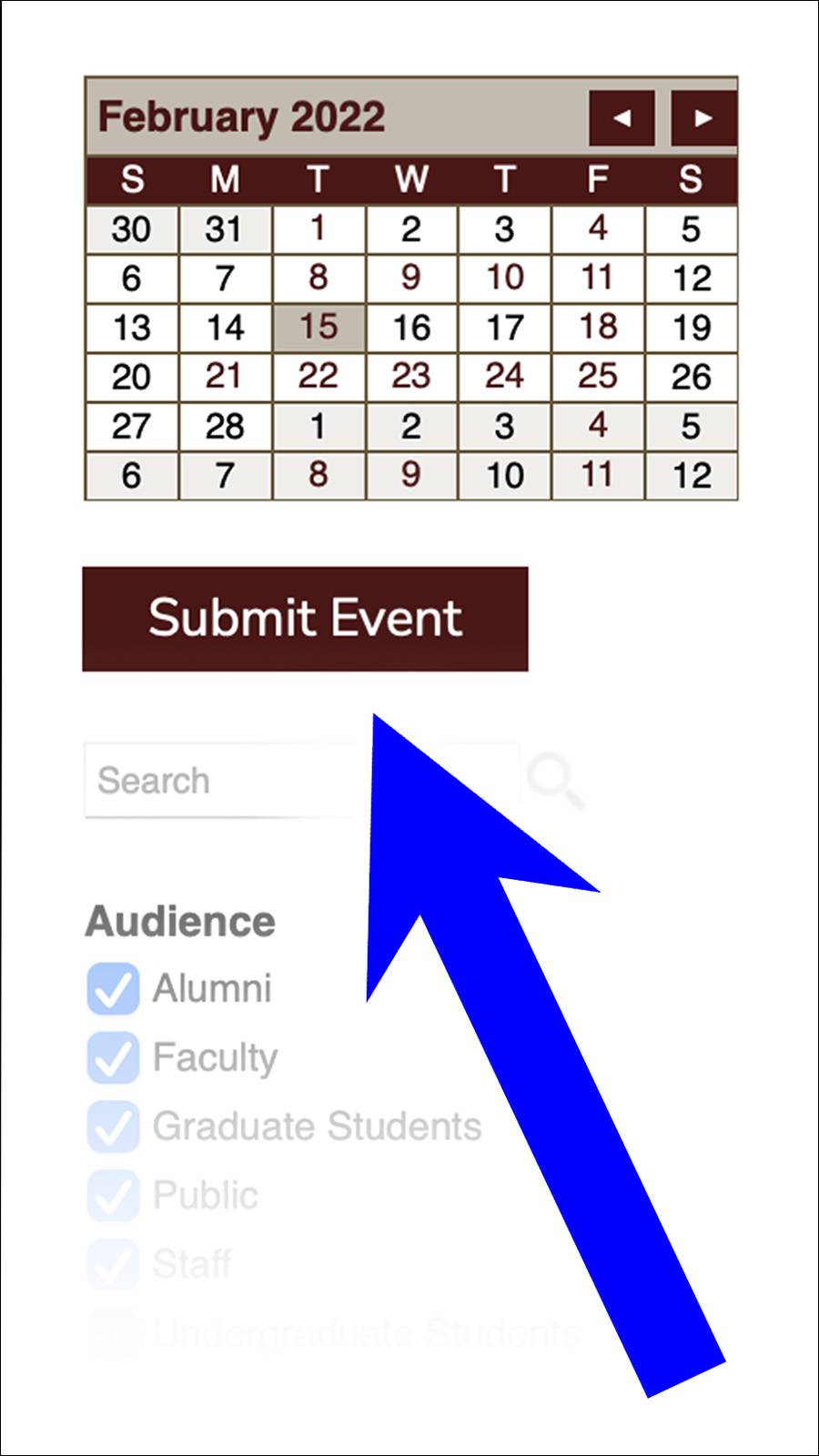 Marketing and Communications
McCoy Hall 532
Texas State University
601 University Drive
San Marcos, TX 78666
512.245.2990