McCoy College of Business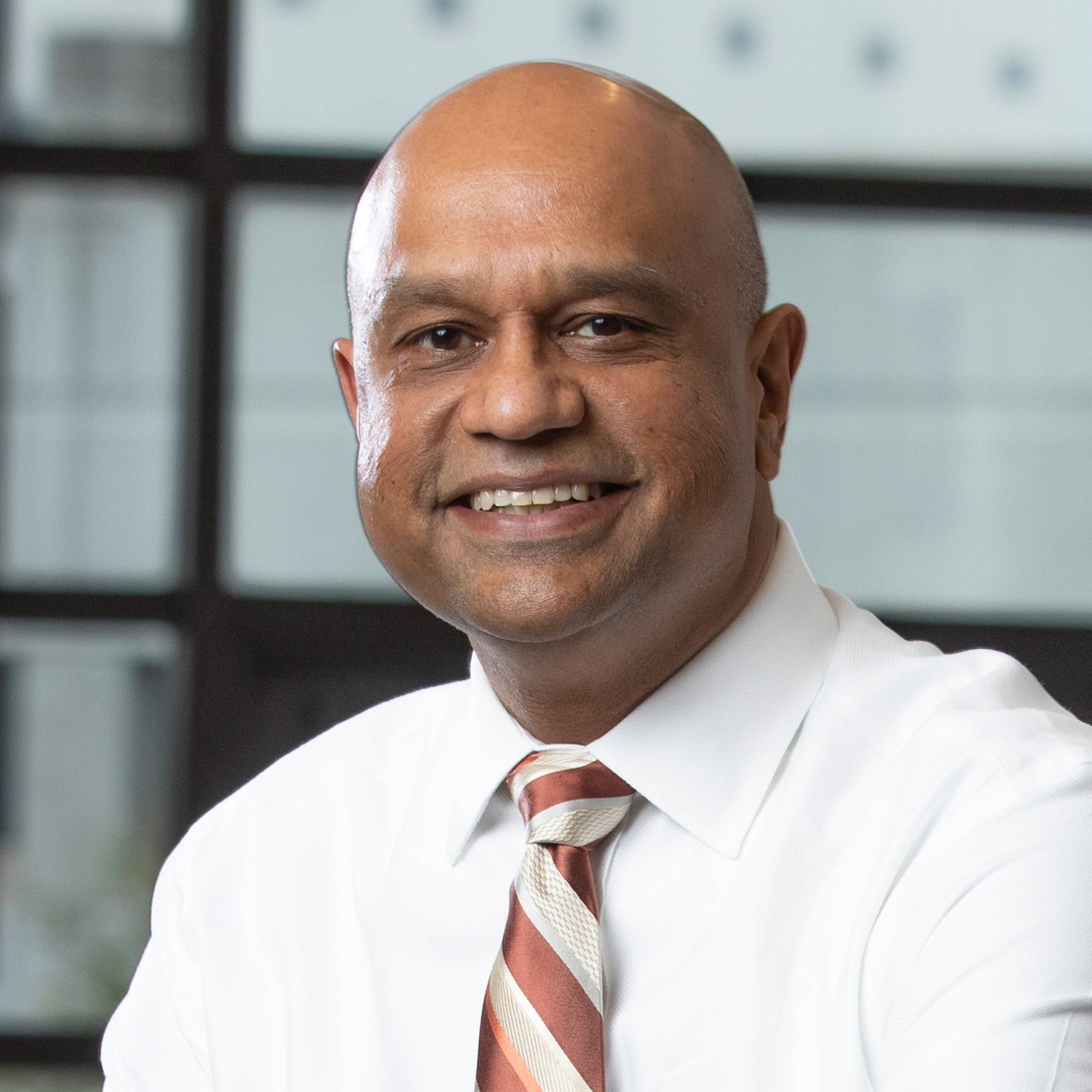 Dr. Sanjay Ramchander serves as dean of the McCoy College of Business at Texas State University. The McCoy College is home to nearly 4,500 students and spans five academic departments: Accounting, Computer Information Systems and Quantitative Methods, Finance and Economics, Management, and Marketing.
Dr. Ramchander is a professor of finance and holds the Darren Casey Endowed Professorship in Business. He leads the McCoy College in its student-centered approach to preparing graduates for successful business careers. He sees the college as a diverse, vibrant, and dynamic community devoted to the idea that business makes a world of difference.
As dean, Dr. Ramchander is committed to advancing the McCoy College's mission through innovative educational programs that support student needs for lifelong learning, impactful research that brings new ideas and insights for business practice, and collaborative partnerships that strengthen our shared prosperity.
As a financial economist, Dr. Ramchander's research interests are in financial market efficiency, futures, and commodity markets. His work examines macroeconomic dynamics in emerging markets, traces global contagion and spillovers across capital markets, and identifies investor and asset price behavior in speculative and investment markets. Dr. Ramchander's scholarship is widely published in some of the leading journals in the discipline, such as Energy Economics, Financial Review, Journal of Banking & Finance, Journal of Empirical Finance, Journal of International Money & Finance, Journal of Futures Markets, Journal of Real Estate Finance & Economics, Real Estate Economics, and Strategic Management Journal. Dr. Ramchander is a former Fulbright Scholar and holds the Chartered Financial Analyst (CFA) designation.
Prior to joining the McCoy College, Dr. Ramchander was the senior associate dean for academic programs in the College of Business at Colorado State University, where he was responsible for the strategy, innovation, and partnership development for academic programs. While at Colorado State, he was recognized with awards for excellence in teaching, research, service, and overall contributions to the college.
Dr. Ramchander was raised in Hyderabad, India. He earned a Bachelor of Commerce from Nizam College at Osmania University, an M.B.A. from Saint Louis University, and a D.B.A. in finance from Cleveland State University. ✯
McCoy Hall Suite 530
Texas State University
601 University Drive
San Marcos, TX 78666
512.245.2311
businessdean@txstate.edu
Open 8 a.m. – 5 p.m.
Monday through Friday